Right Surveyors, Alderley Edge
For surveying services, valuations and expert tailored property advice in the Alderley Edge area, Right Surveyors Cheshire are your local property experts comprising qualified Chartered Surveyors who can meet all your Alderley Edge property needs.
The Chartered Surveyors at Right Surveyors Cheshire can provide advice to home buyers, property investors and commercial property buyers at a level of service that will personally guide you through your investment.
Our building surveyors make it their priority not only to accurately survey your property, but to personally highlight their findings to you in a straightforward manner so that you can enter the deal with your eyes fully open. Knowledge of your property in this way could save you a great deal in future maintenance costs and drive down the purchase price, proving itself time and time to be a cost-effective solution to maintaining and buying property.
Head of our Alderley Edge branch is Chris Newman FRICS RegVal. As a Fellow of the Royal Institution of Chartered Surveyors, Chris a leading property professional who is skilled in providing high quality surveys and property advice for a vast array of property types, clients and budgets.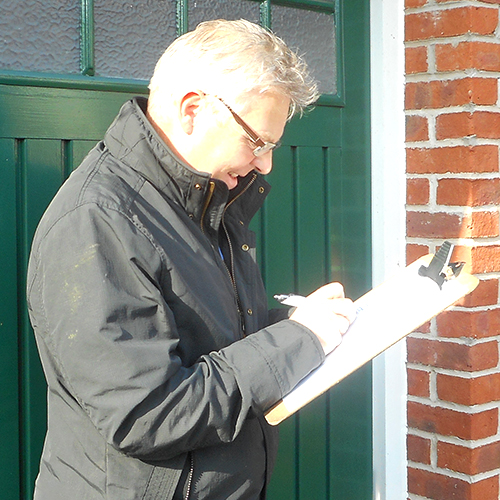 "Whilst I specialise in the RICS HomeBuyer Reports and the RICS Full Building Survey, I can also provide asbestos surveys, planning and extension advice, neighborly disputes advice, investment advice and more.
"Although my primary aim is to provide my clients with only the best surveys and advice, I recognise that buying property is a big deal. Understandably, this can make for quite a stressful time and so it's important to me that I can personally guide you through the whole process and be available to answer any questions you may have along the way."
If you need a service from our building surveyors that isn't in the list above, do not worry! Our building surveyors offer many services in addition to these, so do contact us to find out if we can help you!
Building and Property Services from an experienced Alderley Edge Chartered Surveyors
Our experienced building surveyors have extensive knowledge of Alderley Edge's individual property types, having lived and worked in the area for a number of years. It is this sort of exposure that helps to give our reports the precision that makes them known to be some of the most credible in the Alderley Edge area.